StrepAlert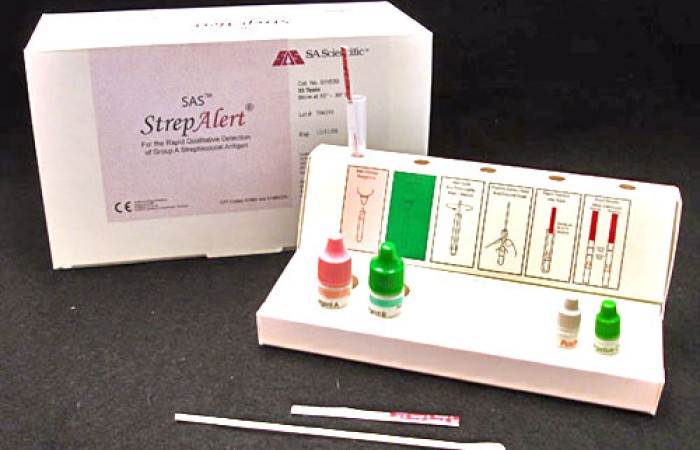 CAT NO 611530
Detects Strep A
30 tests per kit (Dipstick)
Results in 5 minutes
Easy to read
Fast, easy and reliable
Instructions
Add 3 drops each of Reagent A&B, and specimen swab.  Place dipstick in tube; read results at 5 minutes.
Specifications
Product characteristics: Detects Streptococcus Group A

Sensitivity/Specificity: 97.9%/97.3%

Specimen type: Throat swabs

Time to result: 5 minutes

Shelf life: 18 months

CLIA/CPT Code: Waived/87880QW* Moderate/87880

*'QW' modifier is added to report use of CLIA-waived test systems for Medicare/Medicaid claims.
Documents
[widgetkit id="29"]